Technology
At LimaCorporate, we have a conviction to outdo ourselves and drive innovation.
In everything we do, we challenge the status quo to progress digital and hardware technology. Our technological solutions are developed by an enthusiastic team to empower surgeons, and to improve patient outcomes from joint replacement surgery.
Our Pioneering
Vision
We look to continually transform orthopedics for patients.
Research into new materials drives our offering of next-generation products. This puts us at the forefront of implant technology, designed for enhanced longevity and performance.
Our game-changing approach has led to the development of multiple technologies that are internationally recognized in orthopedics.
Trabecular Titanium (TT)
01
3D Printing
TT is a biomaterial that forms a unique geometric structure. Its interconnected design can only be constructed using 3D printing technology.
02
Reconstructive Orthopedics
TT is used in reconstructive orthopedics as it is lightweight, corrosion resistant, has high biocompatibility and mechanical performance.
03
EBM
TT components are built using Electron Beam Melting (EBM) technology. A high-energy focused beam that melts metal powdered layers, forming Trabecular Titanium.
Advancing 3D Printing
LimaCorporate has pioneered 3D printing in orthopedics.
Our Research & Innovation Center is in LimaCorporate's headquarters in San Daniele, Italy and covers an area of 1000 square meters.

A team of 50 engineers lead on research and product design, partnering with renowned orthopedic surgeons. Raw materials, combined with the latest digital technologies are transformed into 3D printed orthopedic implants. We also continually experiment with new and innovative materials, as we continually seek to improve the lives of patients around the world.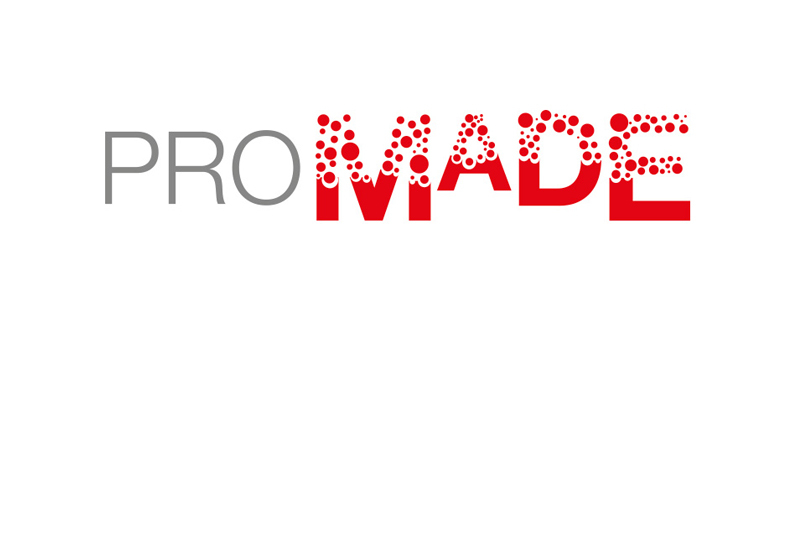 Leveraging 3D Printing Technology in complex orthopedic cases
The ProMade Design service is focused on collaborating with surgeons to design and manufacture bespoke solutions for complex orthopedic cases.
LimaCorporate began
leveraging the capabilities of 3D printing
before Titanium EBM printers were commercially available. With 3D printing we create an advanced porous surface to increase the implant's primary stability and enhance biologic integration. The ability to create anatomy matching geometries and engineer the modulus of elasticity allows for natural load transfer and increased longevity.
The clinical advantages of LimaCorporate's 3D printing and Pro
Made
's clinical heritage have surgeons around the world selecting the Pro
Made
Design Service to collaborate with on their most complex orthopedic cases.
Go to our ProMade Platform
LimaCorporate and the Hospital for Special Surgery (HSS)
The ProMade PoC Center for Complex Orthopedic Solutions is the first Point of Care center for complex cases operated by a medical device company on hospital grounds.
LimaCorporate, a leader in the design and 3D printing of complex orthopedic solutions, partners with HSS, the top-ranked US orthopedic hospital 10 years running. This brings LimaCorporate's advanced technology, design and 3D printing experience, and HSS' clinical care and bio-mechanical engineering expertise to one location.

The new ProMade PoC Center houses LimaCorporate's US ProMade Design Team and 3D manufacturing center. The daily collaboration between the HSS surgeons, the HSS engineers, and now the ProMade engineers with the resultant collaborative intelligence will advance clinical solutions to complex orthopedic cases around the world.
Our approach to innovation
LimaCorporate's VP of Digital Transformation, Alexander Arch, shares his perspective on the company's approach to innovation.
Following the opening of the ProMade PoC Center for Complex Orthopedic Solutions at HSSon 24th March 2021, we sat down with Alexander Arch, LimaCorporate's Vice President of Digital Transformation. Alexander shared his perspective on how the company is embracing digitization, and why the Center opening is a significant development for digital transformation and patient care.

Alexander, you have spent over two decades working within the orthopedic industry, with your latest role seeing you responsible for leading digitization at LimaCorporate. How has orthopedics changed over the course of your career?

As an industry, orthopedics has historically been a late adopter of digital technology. Yet the rapid pace of innovation we see today, and its truly transformative impact, means it is quickly making up for lost time.

Ten years ago, digital technology was incredibly limited. Yet today, digital transformation now touches every part of the surgery journey and is a critical support for our industry – helping us break new ground and transform our service offering.

What are the key digital developments you have witnessed over the last decade?

Over the last ten years, we have seen a real increase in the use of computer assisted & robotic guided surgery and 3D printing – two areas where the industry continues to pioneer healthcare, creating new outputs to improve patient outcomes. Developing, using and commercializing robots has captured the interest and enthusiasm of surgeons, providers and patients alike, despite its relative infancy.

3D printing of polymers and metal alloys, on the other hand, has opened up a realm of possibilities that were inconceivable at the turn of the century. With 3D printing of titanium alloys, medical professionals have the opportunity to create outputs that simply aren't viable through traditional manufacturing, and the rapid pace at which it is transforming healthcare means it will be fascinating to see where it will go over the next five years.

How has LimaCorporate embraced digitization in orthopedics?

Despite what we are known for as a company today, LimaCorporate's history is in fact much more than just orthopedics. Our heritage also spans the aerospace and automotive industries, which were two of the first adopters of 3D printing technology. It was through the company's pioneering vision to learn from these industries, this new manufacturing technology and began to invest heavily in its development and application in orthopedics. This was ground-breaking then, and meant we were one of the first companies in the world to bring a relatively unknown digital technology to the orthopedic market – an impressive feat for a medium sized company from the quiet north eastern Italian region of Friuli Venezia Giulia. The quality and craftsmanship developed through our 3D printing capabilities in aerospace continues to influence us today.

Our early vision and financial commitment to 3D printing were seen as incredibly bold at the time, yet this pioneering spirit lives on and has helped us lead the industry through to the present day. Our partnership with HSS to open the first 3D design and 3D printing facility for complex custom joint replacement solutions on hospital grounds marks our next step in embracing digital technologies, to remain at the forefront of orthopedic care.

At LimaCorporate, we are driven to restore the eMotion of Motion for those under the care of our surgeons. How does this latest partnership with HSS align with our mission?

As a company, we truly believe that restoring movement is one of the greatest joys in a person's life, and our partnership with HSS is a clear, visible commitment we are taking to realise our mission. At the ProMade PoC Center we will be able to provide faster and more accessible care for US patients requiring personalized solutions for their complex orthopedic conditions. This will be done in two ways.
Firstly, the new facility is all about collaborative intelligence. Bringing together LimaCorporate engineers, alongside HSS surgeons under one roof, will foster an environment of creativity and problem solving, enabling us to accelerate innovation in clinical solutions for patients that have no other option.

Secondly, the increased cooperation and daily interactions between ourselves and HSS will help processes move much faster, and individual cases to be processed quicker – supporting our aim to deliver a better patient experience and clinical outcome. This underlines everything we do at LimaCorporate, and we are incredibly proud of our work.

What does the ProMade PoC Center opening mean for your team?

The partnership with HSS provides another opportunity for the LimaCorporate team to deliver their expertise and skills to make a true difference to patients' lives. This is not just a corporate platitude; our teams are passionately motivated by, and care about, what we do and what it means for patients. Through the ProMade PoC Center, most surgeons will only treat a handful of patients every year who require the personalized service delivered by ProMade. These are cases where routine surgery will not work, meaning that each solution needs to be unique – they have the potential to ultimately transform a patient's life. Everyone working in LimaCorporate has a "penny drop" moment when we first see and truly understand the impact of our work and technology on an individual. Many patients, for whom we have designed a personalized solution, have even thanked us post-surgery personally. These relationships we are able to nurture with our patients have a phenomenal impact on our team.

What is next for LimaCorporate?

The opening of the ProMade PoC Center marks our next chapter as we continue to innovate and embrace digitization, and I am excited to see how our relationship with HSS will deepen and complement our respective expertise. Ultimately, it is about harnessing technology and the power of partnerships to improve patient-centric care. And it is by continuing to innovate our digital transformation within orthopedics and seeking new and effective working relationships within our industry that we will continue to deliver the life changing medical solutions we are renowned for.
Smart SPACE
01
Virtual 3D Planner
Smart SPACE is a virtual platform supporting surgeons on pre-operative case evaluation and intra-operative management.
02
3D Positioners
Smart SPACE allows for the development of the 3D Positioner, patient specific guide supporting surgeons on management of specific surgical technique steps.
03
Cubit-Based Guidance*
Smart SPACE guides surgeons on bone seat preparation and positioning of components, offering real time feedback.
The eMotion of Motion
Human Nature, Digital Speed
Smart SPACE allows surgeons to plan and position their implants virtually, before operating on their patients.
Using CT-Scans from the patient, surgeons can use the Smart SPACE Planner to simulate their surgery in a pre-operative evaluation of the clinical case.

The platform aims to allow for the development of a 3D Positioner, a patient specific guide which supports the execution of some specific steps of the surgical technique according to the pre-operative planning.
Patient Specific Care
Smart SPACE is an innovative solution that supports surgeons to deliver the most appropriate patient-specific care and improves their clinical outcomes, aiming to provide them with both performance and precision.
Critically, Smart SPACE does not require the surgeon to change the surgical steps and the set-up of the operating room. In comparison to robotic surgery, Smart SPACE offers a lower cost and significant time savings.

If you would like to learn more about our technologies or have a conversation about how we can support you, please contact us.
* Pending regulatory approval